7th and 8th Grade Programs
Gateway programs are open to athletes of all ability levels ages 4-18 years old.  We offer three flexible options each season for families of all commitment levels. Year Round Elite Club players do not need to register for individual seasons as their year round membership includes all seasons of play.  We invite you to join us this season for a fun filled field hockey experience!
Gateway 7th/8th Grade Offerings
7th/8th Grade Fall Prep Club - Practices and league games
7th/8th Grade Fall League - League games only
U12/U14 Gateway Elite Club (Year Round) - Includes all seasons (fall, winter, and spring) of practices and games, one summer camp and tournament opportunities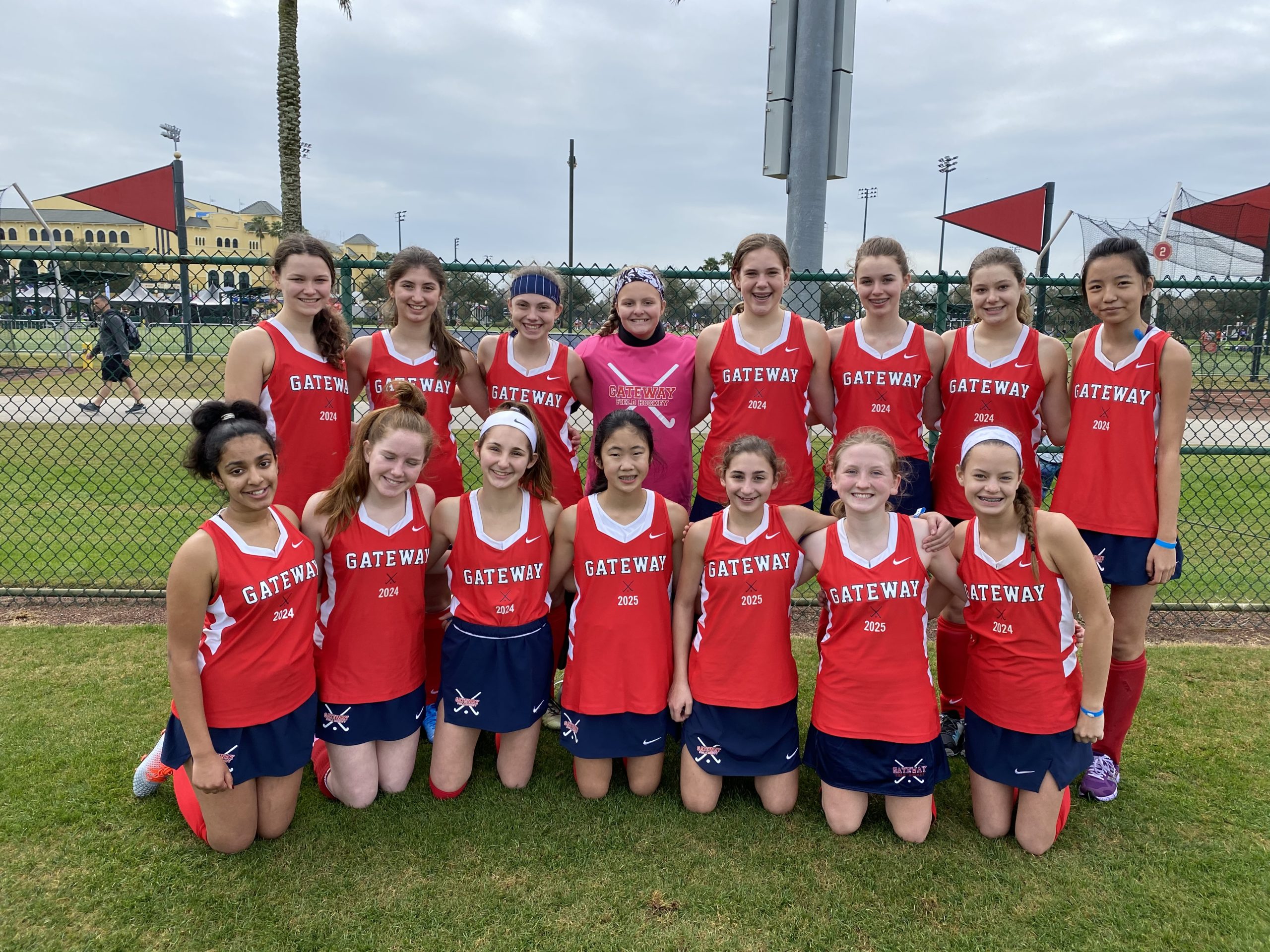 Fall Prep Club is a great option for athletes that would like to step up their game with weekly practices and league games on the weekends during the fall!
Includes: High level of coaching on water turf, weekly practices, Sunday league games, and league uniform shirt.
Open to: 7th and 8th Graders in the fall of 2022
Fees:
Early Bird (on or before 7/1) - $370
Regular (between 7/2-8/15) - $390
Late (on or after 8/16) - $410
Practices:
Wednesdays - 8/31-10/19
6pm-7:15pm at Sportport
League Games:
Sundays - 9/11-10/16
Games between 11am-4pm at Sportport and/or Villa
League schedule released in late August
Athletes will play with friend requests/classmates during league
Includes: League games (~15 minutes of instruction followed by game play), coaching, league uniform shirt, and division champion awards
Open to: 7th and 8th Graders in the fall of 2022
Fee:
Early Bird (on or before 7/1) - $135
Regular (between 7/2-8/15) - $140
Late (on or after 8/16) - $145
Details: 
League games - Sundays

September 11, 18, 26 - October 2, 9, 16
Schedule announced in late August
Games at Sportport and/or Villa
Note: League only does not include practices, if you would like practices and games, it is suggested to register for Fall Prep Club or Year Round Elite Club.
Practices, Games, and Tournaments
Elite Club is our highest program at Gateway Field Hockey!  In 2021 Gateway was named by USA Field Hockey, the National Club of the Year!  Elite Club is a year round program with practices and games throughout the spring, fall, and winter as well as camp and clinics in the summer.  Elite Club teams also play in local, regional, and national level tournament.  The traditional enrollment time for Elite Club is in February/March for the start of the spring season, however we do allow athletes to join Elite Club midway through if their experience is strong enough and they have the desire to join.  Elite Club is open to players with strong individual and team skills that want to train and play at a high level and are committed to the sport.  Athletes in Elite Club are absolutely able and encouraged to play other sports, as we want well rounded athletes, but field hockey should be a priority. Elite Club players do need an Elite Club uniform.  If you think your child is ready for Elite Club and would like to join for the remainder of the 22/23 season, please REGISTER HERE and use discount code FALL2022. Players must be able to commit for fall and winter season as the Elite Club season runs from March 2022 through February 2023.  The 2022/23 fees are prorated for the remainder of the year with the discount code however camp is not included for fall registrants.