Gateway Year Round Elite Club
Season - March 2021-February 2022
Gateway Year-Round Elite Club is for our most committed athletes with the desire to play top-level high school field hockey and possibly play at the collegiate level.   Year-Round Club is offered to 1st-12th grade athletes that train weekly during the fall, spring, and winter season. There are training breaks in November, March, and sporadically during the summer.  Elite Club members have the opportunity to play in local, regional, and national level tournaments throughout the year. All practices and games take place on outdoor turf at Sportport International or on inside turf at Elite Performance during the winter.   One Gateway summer camp is also included with your membership. Gateway Club is a nationally ranked club for athletes in the U8, U10, U12, U14, U16, and U19 age divisions. Gateway Club is the oldest and most recognized club in Missouri with over 400 Gateway Club athletes continuing their playing careers in college.  
All 2020/21 Year Round Members, must renew at the above link to continue playing this spring!
2021/22 Year Round Elite Club Information
All seasonal club practices and league games...

Spring - April and May (K-12th Grade)
Fall - Late August, September, and October (K-8th Grade)
Winter - December, January, and February (K-12th Grade)
Breaks in practices/games in March, the summer (camp during this time), and November as we transition from one season to the next.

All seasonal league games...

Spring - April and May (K-12th Grade)
Fall - September and October (K-8th Grade)
Winter - January and February (K-12th Grade)

One summer camp (June or July) - Athletes may attend both camps for a discounted fee for club members only

College recruiting assistance for high school athletes that are interested in playing in college (additional fees apply for videos and some services)

Local, regional and national tournament opportunities and additional practices to prepare for those events open exclusively to Elite Club members (additional tournament fees apply)

Additional Elite Clinic opportunities open exclusively to Elite Club members (additional clinic fees apply)
U19 - $450 - current seniors graduating in 2021 and heading to play in college

U19 - $975 -

Athletes born in 2003 and 2004

U16 - $975 - Athletes born in 2005 and 2006 

U14 - $975 - Only U14s born in 2007 rising into HS in the fall

discounted because they are in HS in the fall of 2021

U14 - $1150 - Athletes born in 2007 and 2008

U12 - $1050 - Athletes born in 2009 and 2010

U10 - $975 - Athletes born in 2011 and 2012

U8 - $975 - Athletes born in 2013 and 2014

 
Important Notes
HS athletes do not participate in club during the fall HS season which is why their fees are less than non HS athletes. Please make note if you are in U14 but going into HS in the fall so you register with the correct fee.
If you plan to participate in all seasons of JR club it is beneficial to do Year Round Elite Club instead as their is a discount included, especially because YREC includes summer camp.
Important Dates
$20 discount for early bird registration on or before February 10th

$25 late fee for registrations after March 10th

All 2020/21 club members continuing this spring, must renew their membership before April 1st when registration closes
Please contact Kelly and Kate if you would like to set up a payment plan for club fees.
League games occur in the spring, fall and winter.  Each season is included for Year Round Elite Club, however the HS athletes do not participate in the fall due to their HS seasons.  
Summer programs are additional. 
Practices are held during the weeknights between Mondays through Thursdays at our numerous locations including Sportport, Villa Duchesne, STL Athletic Center, and Elite Performance. 
One summer camp is included for all Year Round Elite Club members
June 14th-17th - 9am-12pm
July 26th-29th - 9am-12pm
Camp fees are normally $175
Additional second camp registration for $125
Tournament opportunities will be emailed to club players and parents
7v7 Tournament - April 24th - St. Louis
Regional Club Championship and Regional Cup - May 29th and 30th - St. Louis
Disney Showcase - June 18th-20th - Orlando, FL
National Club Championship - Must Qualify from Regionals - Late June 2021 - VA Beach
National Field Hockey Festival - November 2021
NFHCA Winter Escape Showcase - January 2022
2022 Disney Showcase - February 2022
After you register for Elite Year-Round Club, you can order your uniform.  The uniforms are the same as 2019, so if you have one from last year, you do not need to order a new one.  
Please click here to order uniforms and apparel!
Note: If you are NEW to club, you need to get your uniform number assigned to you by Kelly at Kelly@gatewayfieldhockey.com BEFORE you order.  
Apparel is optional but encouraged!
Current National Club Rankings
U14 - 6th in Nation - 1st in Missouri
U16 - 6th in Nation - 1st in Missouri
U19 - 1st in Nation - 1st in Missouri
Link to the current rankings below
*USA Field Hockey only ranks U14, U16, and U19 divisions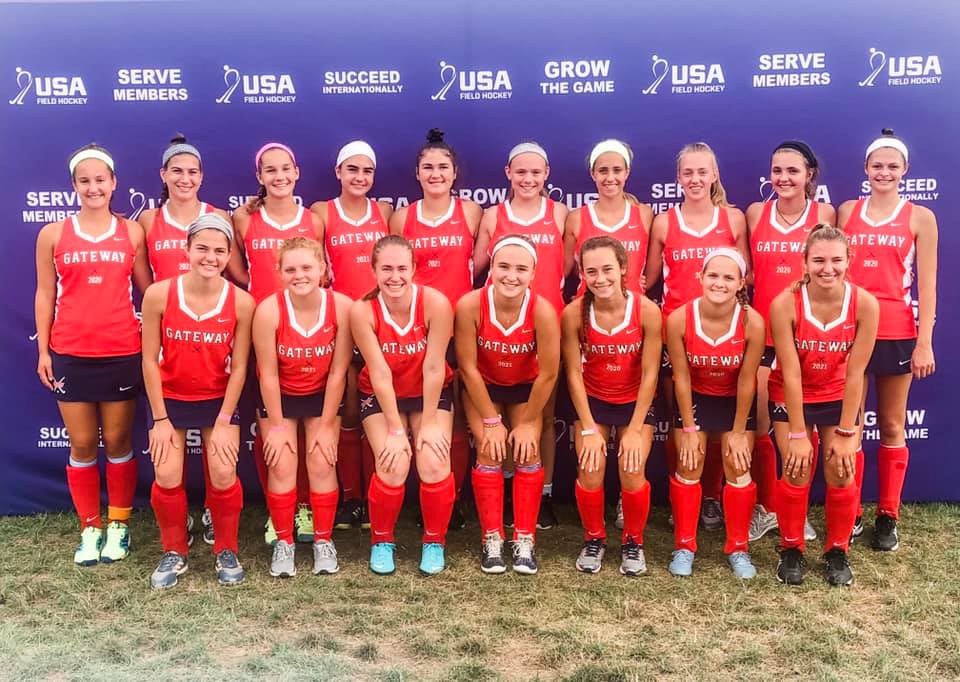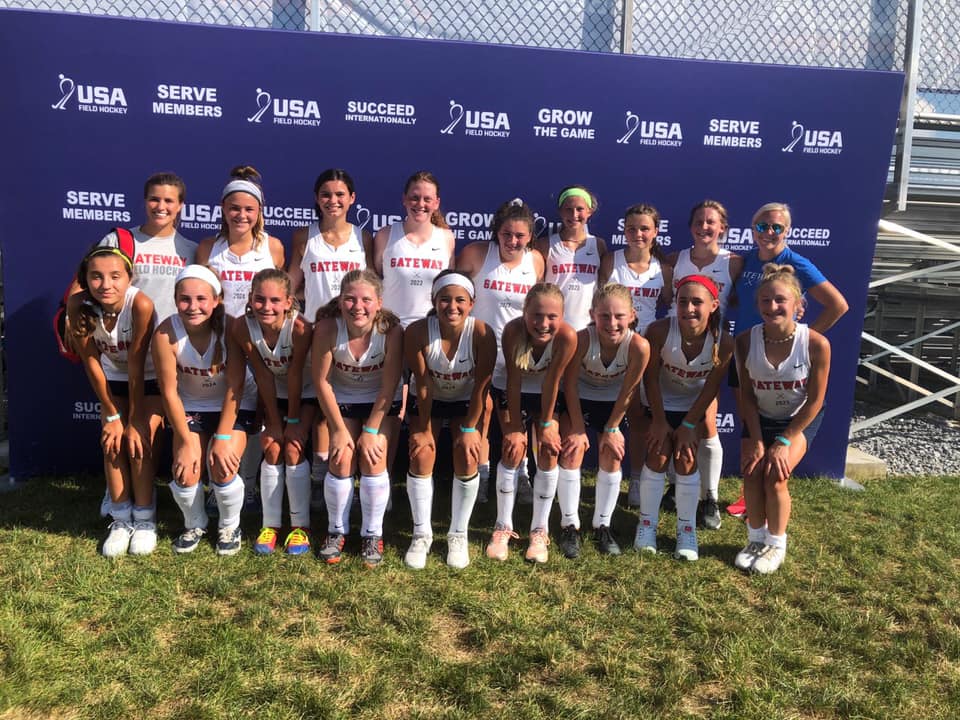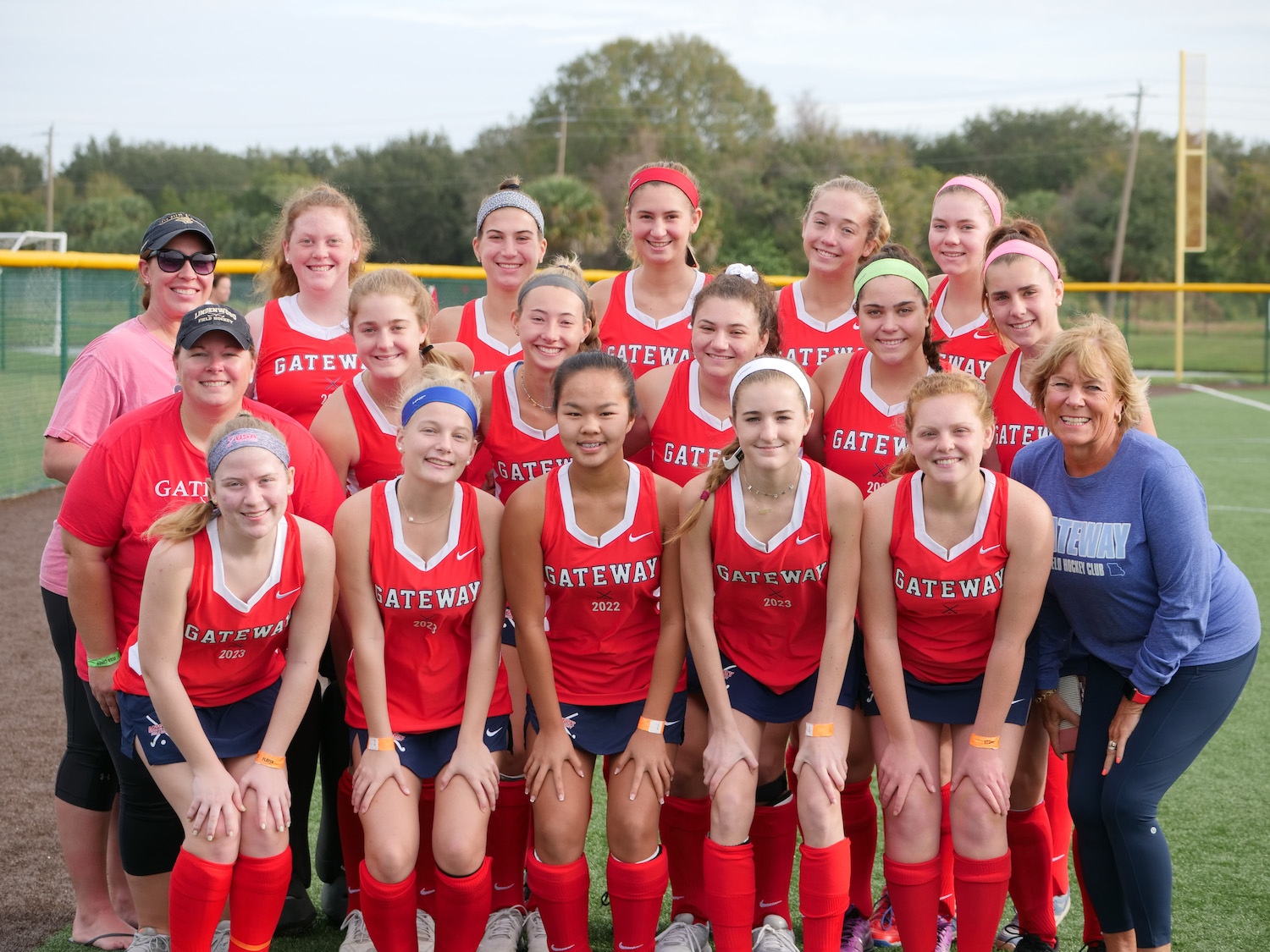 Year Round Elite Club Spring Information