PK, JK and Kindergarten Programs
2022 PK/JK and Kindergarten Offerings
Winter Mini Sticks - Jan/Feb of 2022
Spring Mini Sticks - Apr/May of 2022
Fall Mini Sticks - Sep/Oct of 2022
Mini Sticks is the perfect opportunity to learn the game of field hockey in a fun and informative environment.  We teach the athletes from the most basic skills and develop them to being able to play a small sided game with tons of fun sprinkled in as well!  The Fall and Spring seasons are open to three year to six year olds, but the winter session is for four to six year olds as they spend half the time developing skills and the the second half playing organized games.  It is a bit more game focused in the winter!  Most players in Mini Sticks have never played before so grab your friends and join us today!  Feel free to email Kate@gatewayfieldhockey.com with any questions.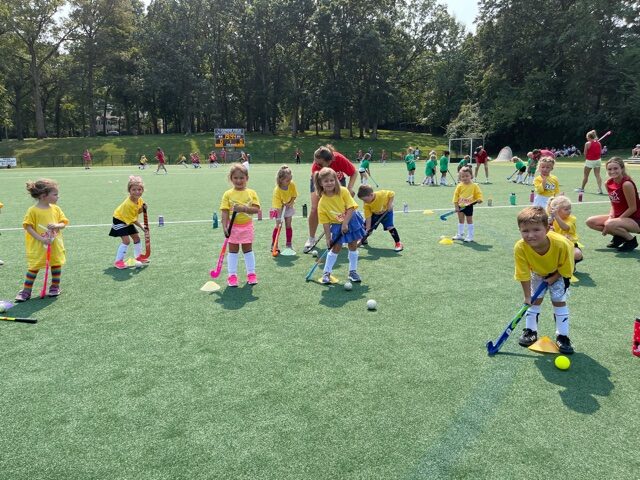 Learn to Play for our Youngest Athletes!
Includes: A Gateway league shirt, 55 minute session tons of fun skill development and progressing towards game play.
Open to: Current 4-6 year olds (PK/JK and Kindergarteners)
Fee: $110 before November 15th, $115 after
Sessions:
Sundays, January 8th - February 26th
One session per week between 2:30pm-4:30pm
Each group/team will be assigned six games and the exact schedule and teams will be released in mid December.
Location:  STL Athletic Center - indoor turf fields
2023 Spring information will be released in February!
2023 Fall information will be released in June 2023.